Search
On sale
240,00 zł 215,00 zł 195,12 zł 174,80 zł
Antenna Pro Pagoda 2.1 Long goggles edition (lhcp red)
42,00 zł 25,00 zł 42,00 zł 25,00 zł
Penetrator 16dbi - helical antenna 18 turn 5.8 GHz
225,00 zł 199,00 zł 182,93 zł 161,79 zł
MiCross_short 5.8Ghz 9dbi
80,00 zł 70,00 zł 80,00 zł 70,00 zł
Mi-Cross antenna V2 (mini crosshair style antenna) 5.8Ghz 9dbi
80,00 zł 65,00 zł 80,00 zł 65,00 zł
Antenna Pro Pagoda 2.1
Dispatched within:
7 working days
product unavailable
add to wish list
* - Field mandatory
3.60784
Product code:
81_20170514072355
Description
The Pagoda antenna is an omnidirectional circularly polarized antenna . This antenna was originally designed by Maarten Baert.
We done small modification of holes, to fit it better to RG402 cable and make solder points stronger. So we called it Pagoda 2.1
This is next generation circularly polarized antennas with great axial ratio (1.3), high efficiency which is 95%
Main advantages of Pagoda 2.1 antenna:
- Good omnidirectional radiation pattern.
- Good axial ratio.
- Reasonably small.
- Durable
- Light weight
- Can be used as TX and RX antenna
Radiation pattern of Pagoda-2.1 antenna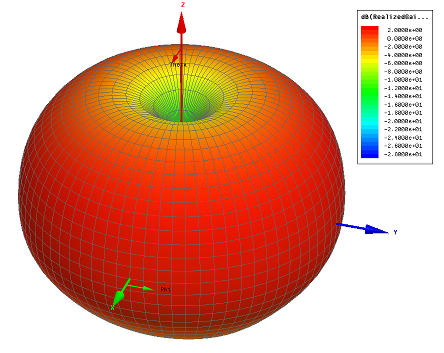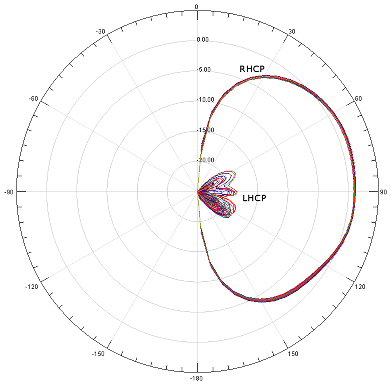 Why choose Prodrone Pro Pagoda 2.1 ?
1. Quality soldering
2. Each antenna is checked on spectrum analyser.
Why checking antenna is so important ?
Manufacturing antennas for 5.8Ghz need very tight tolerances. Even small change of dimensions, geometry (even so small ad 0.1mm) will change their characteristics (resonation point - centre frequency).
Below is example. Antennas assembled in our assembly jig, which is more precise than original one designed by Maarten. You see how they differs their characteristics.
Buying our antennas you will know how use them properly - on which frequency they will have best performance.
Specification of Prodrone Pagoda 2.1 antenna
Working Frequency: 5.8GHz
Omni directional antenna
Gain: 1,1 dBi
Antenna length: ~6cm
vSWR: lower than 1.3
Maximum power input: 50W
Connector: SMA or RP-SMA
Polarization: RHCP or LHCP
Pagoda-2.1 antennas are made under licence CC BY-SA 4.0 from Maarten Baert:
http://www.maartenbaert.be/quadcopters/antennas/pagoda-antenna/
Product reviews (3)