Search
On sale
High Gain LRS UHF 435Mhz Moxon antenna with Quick release system
Dispatched within:
10 working days
Gross price:
60,00 zł
60.00
product unavailable
add to wish list
* - Field mandatory
3.85
Vendor: -
Product code:
109_20170514085002
Description
Gain of Moxon antenna  is about 5.5dBi and this is real gain. This antenna is tuned for frequencies 400-460Mhz which are used in  LRS/UHF FPV systems.
This is complete antenna with quick  release system, which we developed to mounting to most transmitters or on  tracker.
Moxon antenna can be visualized as a 2-element yagi with the element tips bent towards one another.
This is great upgrade to typical rubberduckies equipped with transmitters.
Moxon antenna has high gain, has very good characteristics and is "almost" omnidirectional. It has null only on back of antenna.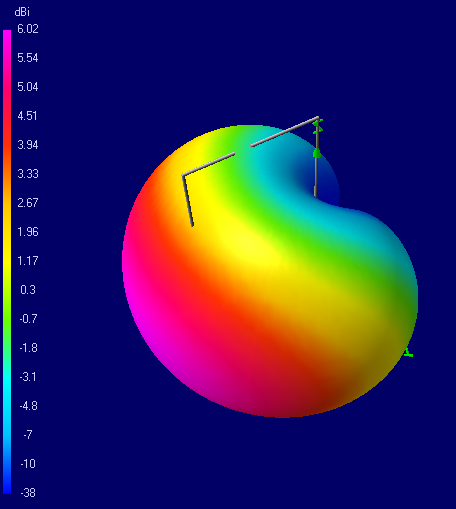 The Moxon antenna offers three  advantages over a typical two element Yagi:
Small in physical size - which makes an excellent field antenna.
Outstanding front to back ratio. The Moxon's front-to-back ratio models is about 30dB
The Moxon is a 50ohm antenna, generating a near perfect 1:1swr without requiring any additional matching devices. It is also quite broadbanded allowing for effective full band coverage.
We also developed Quick Mounting System for our Moxon antennas: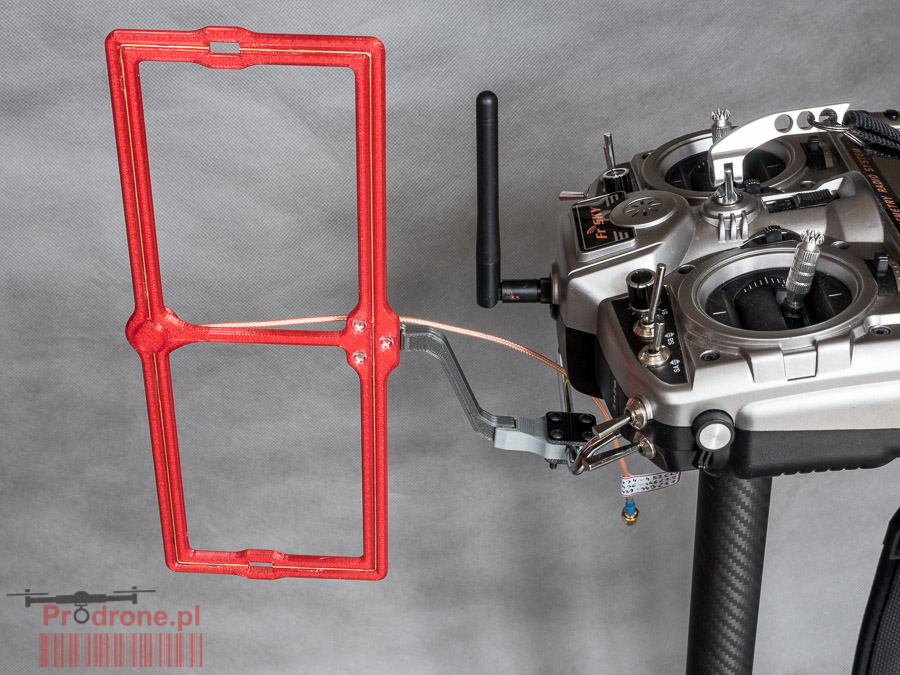 Transmitter is not included !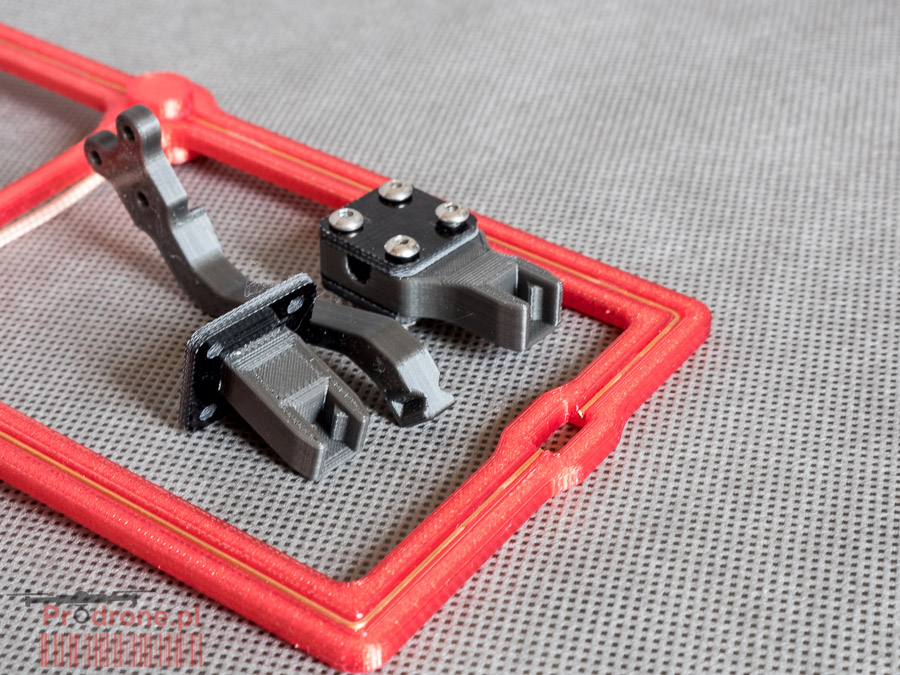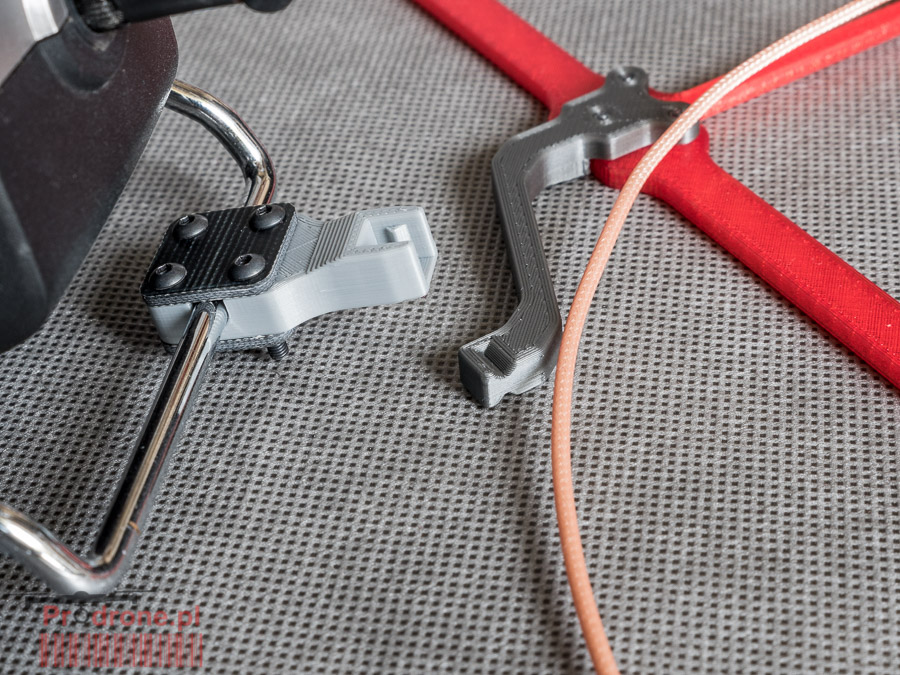 Specification of Prodrone Moxon antenna
Bandwidth: 400-460 MHz
Beam width: over 180 degrees
Gain: 5,5 dBi
Cable length: ~28cm(+-3cm)
Antenna conductor: 1mm silver covered pure copper
vSWR: lower than 1.3 (tuned to 430-440Mhz)
Maximum power input: 50W
Weight of antenna: ~38g
Product reviews (0)