Search
Product of the Day
19,00 zł
45,00 zł
36,00 zł
20,00 zł
Mi-Cross antenna V2 (mini crosshair style antenna) 5.8Ghz 9dbi
70,00 zł 55,00 zł
DJI Digital FPV HD_L antenna set
280,00 zł
On sale
Original Panasonic 35V 220uF Super Low ESR - FM Series
1,40 zł 1,30 zł
Mi-array - long range antenna array for Rapidfire, True-D (X)
180,00 zł 169,00 zł
Pro 2.4 Dipole antenna (L)
26,00 zł 19,00 zł
Set ProFlex Dipole 868Mhz - 915MHz IPEX4 (2)
37,00 zł 35,00 zł
ProFlex Dipole 868MHz / 915MHz U.FL - antena TBS Crossfire
19,00 zł 15,00 zł
Mi-Cross antenna V2 (mini crosshair style antenna) 5.8Ghz 9dbi
70,00 zł 55,00 zł
ProFlex Dipole 868Mhz - 915MHz IPEX4 MHF4 FRSKY R9M antenna
Dispatched within:
7 working days
add to wish list
* - Field mandatory
4
Vendor: -
Product code:
104_20190214135307
Description
ProFlex - high quality Dipole antenna. This antenna was designed to get very good performance and most important thing - durability.
This is general purpose antenna specially developed for Frsky R9M. ProFlex Dipole has MHF4 (IPEX4) connector and quality 1.13 cable.
It has very good radiation pattern. This is good choice for FPV long range (freestyle) pilots.

Weight of antenna is only 2.5g.
Each antenna is individually tuned (return loss and impedance). After tuning and measurement we attach small tag with basic information about antenna.
Feed and ground elements are flexible. They can be bend and after that they will come back to previous position.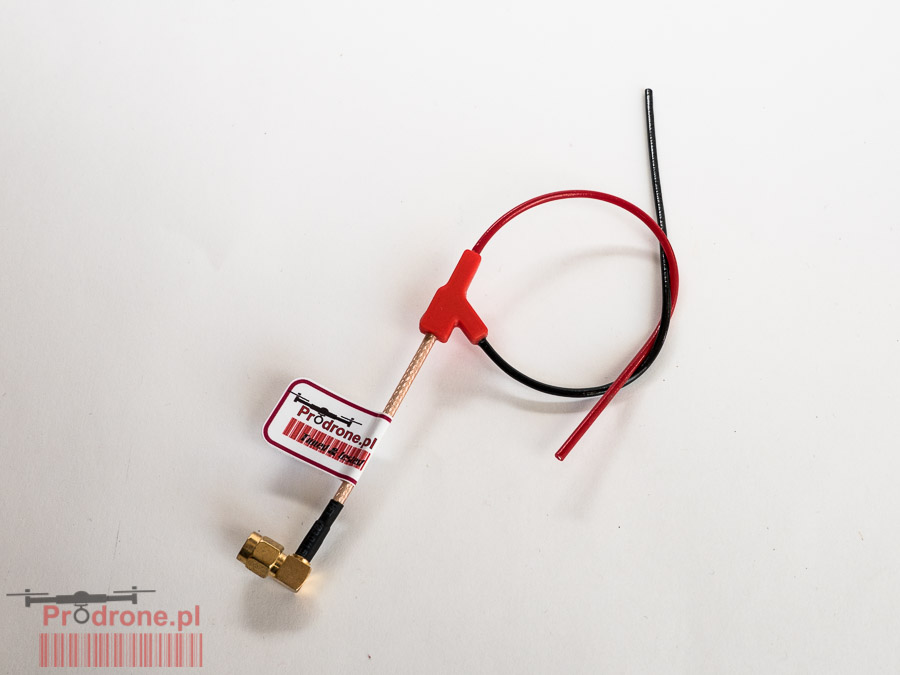 Our antennas are hand assembled. Due our design you will get quality product, with great performance.


Specification of ProFlex Dipole antenna:
Frequency: 868,900,915MHz (please choose tuned frequency)
Omnidirectional antenna: yes
Gain: 2,2 dBi
Cable length: ~10cm
vSWR: lower than 1.3
Maximum power input: 50W
Connector: IPEX4
Weight of antenna: ~2.8g
Product reviews (0)
Language / język
Choose shop languange / wybierz język.
Currency / waluta
Choose your currency / wybierz walutę