Search
Antena typu ProFlex Vee 1-1.3Ghz
Dispatched within:
7 working days
product unavailable
add to wish list
* - Field mandatory
0
Vendor: -
Description
Elastyczna, odporna na zniszczenia antena typu Vee FLEX na 1-1.3Ghz
Jest to wysokiej jakości antena, zaprojektowana i wykonana z myślą o użytkownikach, którzy szukają anteny o bardzo dobrych parametrach oraz sporej odporności na uszkodzenia. Jest to uniwersalna antena o dookólnej charakterystyce promieniowania. Można ją śmiało stosować jako antenę nadawczą jak i odbiorczą.
Antena typu Vee posiada bardzo dobrą charakterystykę promieniowania oraz zbliżoną do 50ohm impedancję. Dzięki temu antena posiada bardzo dobre dopasowanie oraz niski współczynnik fali stojącej VSWR.
Każda antena jest indywidualnie strojona i sprawdzana.
Dzięki zastosowaniu technologii FLEX - promiennik oraz uziemienie są elastycznymi elementami anteny. Nawet spore wygięcie elementów nie uszkodzi jej struktury.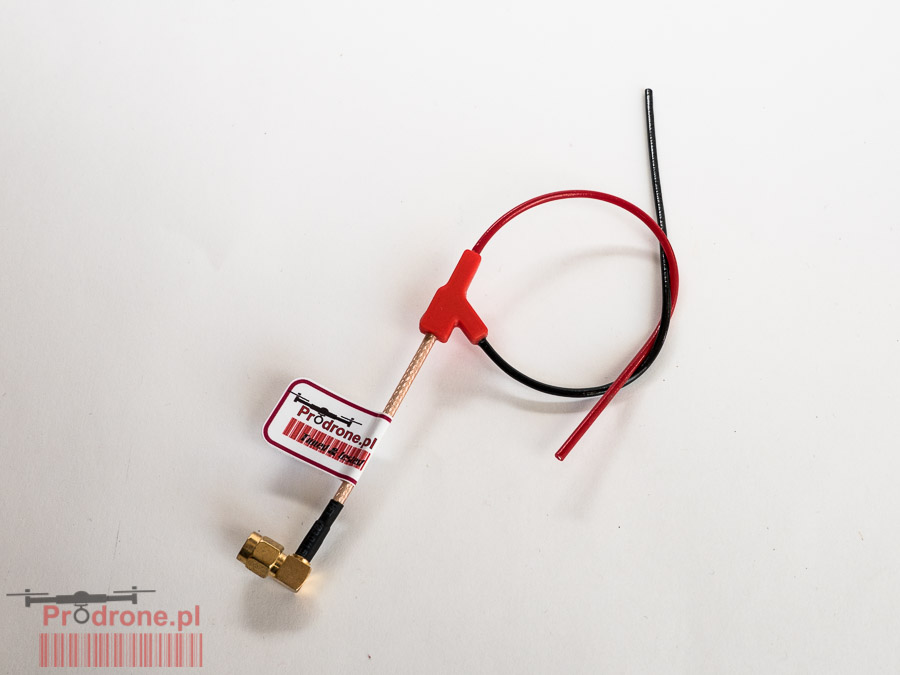 Anteny Prodrone typu Vee oraz dipol wykonane zostały z największą starannością, tak aby antena była idealnym połączeniem parametrów, wytrzymałości jak i funkcjonalności.
Parametry anteny typu PRO Vee FLEX:
Pasmo: 1Ghz do 1.3Ghz (kanał do wyboru)
Zysk: 2,2 dBi
Długość przewodu: ~5cm (RG316)
vSWR: poniżej 1.3
Moc maksymalna: 50W
Rodzaj złącze: SMA lub RP-SMA
Waga anteny: ~10g
Produkt na indywidualne zamówienie, robiony na konkretną częstotliwość.
Kolor elementów drukowanych może zostać zmieniony bez wcześniejszego powiadomienia. Zmiana koloru tych elementów nie wpływa na charakterystykę anteny.
Product reviews (0)