Search
Product of the Day
19,00 zł
20,00 zł
DJI Digital FPV HD_L antenna set
280,00 zł
36,00 zł
45,00 zł
On sale
Set ProFlex Dipole 868Mhz - 915MHz IPEX4 (2)
37,00 zł 35,00 zł
ProFlex Dipole 868MHz / 915MHz U.FL - antena TBS Crossfire
Dispatched within:
7 working days
add to wish list
* - Field mandatory
0
Vendor: -
Product code:
104_20171123112043
Description
Elastyczna, odporna na zniszczenia antena typu Dipol FLEX na 868Mhz lub 915Mhz ze złączem u.FL
Jest to wysokiej jakości antena, zaprojektowana i wykonana z myślą o użytkownikach, którzy szukają anteny o bardzo dobrych parametrach oraz odpornej na uszkodzenia. Jest to uniwersalna antena o dookólnej charakterystyce promieniowania. Antena została wyposażona w złącze u.fl (IPX) i została zrobiona z myślą o użytkownikach TBS CROSSFIRE MICRO RECEIVER.
Waga anteny to 2.8 grama
Każda antena jest indywidualnie strojona i sprawdzana.
Dzięki zastosowaniu technologii FLEX - promiennik oraz uziemienie są elastycznymi elementami anteny. Nawet spore wygięcie elementów nie uszkodzi jej struktury.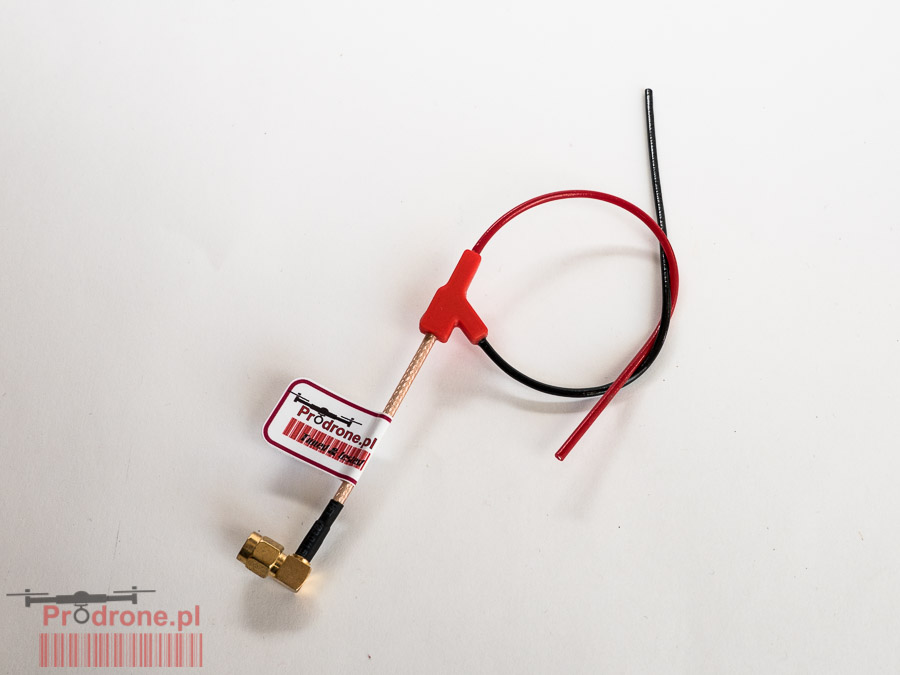 Anteny Prodrone typu Vee oraz dipol wykonane zostały z największą starannością, tak aby antena była idealnym połączeniem parametrów, wytrzymałości jak i funkcjonalności.
Parametry anteny typu PRO Dipol FLEX:
Pasmo: 868Mhz / 915Mhz - do wyboru
Zysk: 2,2 dBi
Długość przewodu: ~10cm (RG178)
vSWR: poniżej 1.3
Moc maksymalna: 50W
Rodzaj złącze: u.fl
Waga anteny: ~2,8g
 Kolor elementów drukowanych może zostać zmieniony bez wcześniejszego powiadomienia. Zmiana koloru tych elementów nie wpływa na charakterystykę anteny.
Product reviews (0)
Language / język
Choose shop languange / wybierz język.
Currency / waluta
Choose your currency / wybierz walutę